When people say "resolution," a groan or eye roll usually follows. Yet every year, thousands of people line up for gym memberships and ditch the sweets only to fall back into old habits after just a few weeks. Life happens.
But there are resolutions that can be easy to stick with and even enjoyable. Best of all, you could save some extra green doing them.
Here are money resolutions you can make in 2018.
Cut the cord
Ditching traditional cable or satellite services for streaming is becoming increasingly more common – especially in the last few years.
According to Fortune in June 2017, Netflix (50.85 million) alone has more customers than the country's largest cable companies (48.61 million). That, of course, doesn't even include Hulu's 47 million users.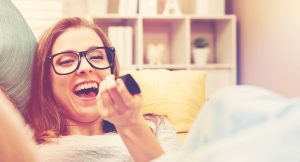 Add in Amazon Prime Video, Sling, HBO Now, Crackle, YouTubeTV, and various other stand-alone services and apps, and those numbers only get higher.
But why? Well, that's simple – it's convenient and cost-effective.
For $13.99 a month, you can get Netflix's most expensive streaming service. Compared to average cable cost of more than $100 a month, the savings are drastic. You can even throw in Hulu and Amazon Prime's monthly subscription and still spend more than $60 less than the average cable bill.
To top it off, you can watch what you want, when you want.
Sounds pretty great, right? That's why so many people are cutting the cord and opting to find entertainment for a lower price elsewhere.
Start a [new] savings account
Savings accounts always come in handy… when they get used, that is. So why not resolve to open another one and designate it with a specific purpose (perhaps an emergency fund, Christmas budget, college fund etc.)?
Most banks and employers allow your paychecks to be directly deposited and distributed between different accounts. Try putting some of your check into a separate account. Not a lot has to be put in – you could even do as little as $5 or $10 a check. It's a small enough amount that it likely won't be missed and will add up over time.
Plus, it looks like interest rates are on the rise.
"The Federal Reserve raised interest rates on Dec. 13 and plans to raise them three more times in 2018," according to U.S. News. "What might this mean for savings accounts? Savings accounts that have for years offered rock-bottom interest rates (often 1 percent or less) will likely go up."
Saving money and making money at the same time? Sounds pretty great.
Use tech
There are apps and programs for pretty much everything. Finances are no exception.
Mint, You Need a Budget, Wally, and Acorns are just a few popular options to help with personal finance. Need to get out of debt? Try You Need a Budget. Want to track your expenses? Use Wally.
Utilizing these apps can help make sense of decision-making, saving and tracking.
There are also several apps out there that help you save money with coupons and deals.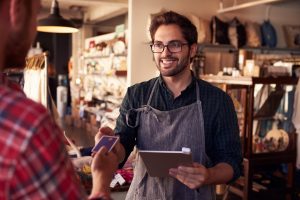 Kroger's mobile app is a great tool for finding deals on groceries and applying them without clipping a single coupon.
RetailMeNot is another popular option. The Huffington Post says RetailMeNot "offers more than 500,000 bargains at over 50,000 retailers, which you can customize to your geographic location and then keep in a favorites list."
Town Money Saver also has its own free mobile app, allowing users to look for local coupons on the go, save businesses and offers to special lists for quick access, and more. It can be downloaded for free at Google Play or the App Store.
Track spending, make adjustments
It seems strange, but according to many experts, people don't fully understand personal finance and often don't understand the impact of their spending habits.
In fact, an article in Time says "(m)any Americans are clearly not experts at managing their own finances and end up broke month after month. The cycle of overspending leaves them poor, even if their income means they are considered well above the poverty line."
To help make the transition to personal finance enlightenment, one of the best things a person can do is track their spending habits to learn what things they buy, how much of it, and if any of it can be cut out. In other words, understand what you're spending your money on, and then make adjustments to cut out waste.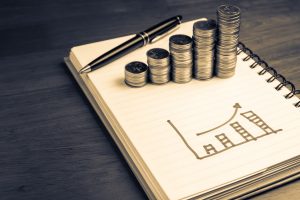 There are other things you can do too.
"Every time you check out at the grocery store, you need to look in your cart and find three to five items that you don't need," Cherie Lowe said to CNBC Make It. "You will save $5 to $10 every time you shop without cutting a single coupon."
Insignificant as that may sound, if you save $5 every time you shop, and you shop once a week, that is $260 a year – and that's just cutting out roughly one item every time you shop.