ADRIAN, MI – When they came up with a way to help in their community, Mike Johnson and Brenda Singletary took action.
After hearing of the Centers for Disease Control and Prevention suggested wearing makes, Johnson and Singletary, who are married, began exploring ways to make face masks to help businesses in Adrian.
"We started watching YouTube videos, and we decided to protect ourselves and help others," Johnson said.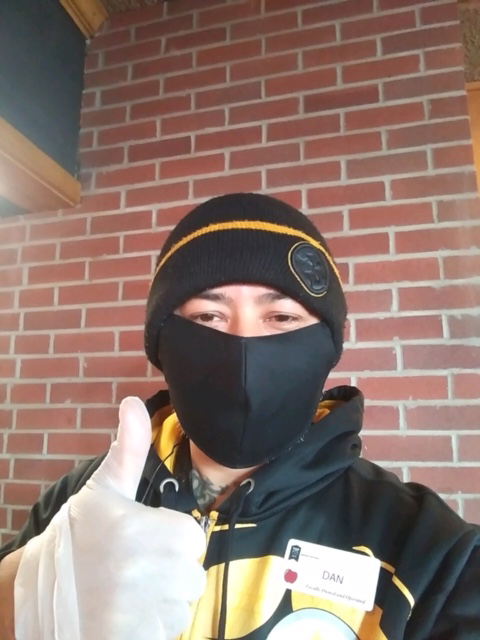 To serve their community, the couple wasted little time and began making reusable masks for local businesses.
"We saw that they could not buy masks to protect their employees and customers so we decided to make them and provide them to the community as a gift," Singletary said.
Singletary, who is a nationally known artist with work in the White House and is the director of the Art Factory of Michigan in Adrian, makes the masks. Johnson operates Town Money Saver in Adrian and is the former state sales director for AT&T and director of special publications for the Daily Telegram.
Both Singletary and Johnson said it has "been a blessing" to see the appreciation from the community.
When dropping the masks off to businesses, Johnson supplies contact information for both Town Money Saver and the Art Factory. They have made 40-50 masks as of the time of publishing.
"We feel like we are part of the cure," Johnson said. "You either run with Bigfoot or run from him."
The masks are free, but Johnson and Singletary are taking donations for materials to make the masks.